Consistency is the heartbeat of mastery. As artists, our journey is not always filled with explosive moments of inspiration or epiphany. Nope, there are days—maybe even weeks—when ideas simply refuse to flow. It's like waiting for a bus that never seems to arrive, endlessly hoping for a glimpse of movement on the horizon. But guess what? It's during these challenging times that cultivating consistency matters the most.
Why Consistency Matters in the Creative Process
Why does consistency matter? Because it's the silent force that transforms average into excellence. When you persist in your craft, even when your mind feels barren, you're building resilience and discipline. Each day you show up, you're sending a powerful message to yourself: "It's okay, we've got this." And that's when the magic happens.
Five Strategies to Maintain Creative Consistency
In this episode, we'll explore 5 ways to stay focused and keep producing, even when it feels like you've hit a wall.
1. Create a Creative Routine
Establishing a routine is a game-changer when it comes to nurturing creativity. Think of it as a secret weapon that unlocks your artistic potential, even when creative inspiration runs dry. A routine provides structure, allowing your creative energy to flow effortlessly.
Routines can be different from person to person, but the idea is that you do it every day, regardless of inspiration. For example, if your daily routine is to write 500 words in the morning – your habit is to sit and write, even if the words don't make any sense.
A few key considerations for routines: 
First, set aside a specific time each day dedicated solely to your craft. Whether it's early morning, during lunch breaks, or late at night, choose a time that works best for you. By consistently dedicating this time to your creative pursuits, you create a sacred space where ideas can flourish.

Second, consider designating a physical space for your creative activities. It can be a corner in your home, a cozy coffee shop, or a peaceful park. Having a designated space helps signal to your brain that it's time to switch into creative mode. This space should be free from distractions and filled with tools or materials that inspire you.
Consistently practicing your craft trains your mind to generate ideas more easily and regularly. It helps you overcome any hurdles of inspiration that may come your way. You'll find that the more you create, the more ideas flow and the better your artistic skills become.
2. Embrace Creative Challenges
Sometimes, lack of ideas can stem from a fear of trying new things or stepping outside your comfort zone. 
To overcome this, embrace challenges and push yourself to explore new areas of creativity. 
A fun way to do this is through creative challenges. There are many around if you look for them. Some examples are:
The 100 Day Project (www.the100dayproject.org) where you choose a creative project and commit to doing (and sharing) it every day for 100 days.
CreativeLive has a couple challenges that are worth looking into. The first is the Creative Photography Challenge. 30 days of creative prompts you can experiment with a camera. No need to get fancy, any camera will do.
Another is called 28 to Make. 28 days of different creative prompts from drawing, blackout poetry, and exploring sound.
Lastly, twitter has some great creative communities discussing ideas and experiments. For example, if you're exploring generative AI, there are many prompts with themes you can explore by simply searching #midjourney.
3. Explore Your Surroundings for Fresh Perspectives
Incorporating small changes into your everyday surroundings can indeed be a catalyst for creativity. Whether it's changing your location, switching up your workspace, or even just taking a different route on your morning walk, these shifts can provide a fresh perspective and spark new ideas. Heck, even a visit to a local museum or a simple rearrangement of your desk can do wonders.
But here's the kicker: don't neglect your mental surroundings. As I've often said, one of the dirtiest secrets is that the most groundbreaking inspirations often come from outside our immediate industry. It's not just about the physical space around you, but the intellectual and emotional spaces you inhabit. Dive into a book from a genre you've never explored, listen to a podcast from a field entirely unrelated to yours, or strike up a conversation with someone from a different walk of life. Remember, folks like Andy Warhol and Stefan Sagmeister didn't limit themselves to their immediate surroundings. They looked beyond, drew inspiration from the unconventional, and created magic. So, while your physical environment is a piece of the puzzle, broadening your mental horizons is where the real game-changer lies. Dive deep, explore wide, and let your creativity soar.
4. Engage with your Creative Community
Engaging with your community can be a powerful way to receive feedback and generate new ideas, especially during those uninspired moments. 
One killer approach is to actively seek feedback. Encourage them to share their thoughts, suggestions, and ideas by creating polls, surveys, or open-ended questions. Not only will you gain valuable insights, but your audience will feel involved and truly valued.
Try kickstarting discussions or debates on relevant topics within your niche. Pose thought-provoking questions or share controversial opinions to spark conversation. Get your audience to express their viewpoints and engage in respectful dialogue. This not only generates fresh perspectives, but also builds an amazing sense of community.
Consider hosting live Q&A sessions or interactive webinars. This allows your audience to directly interact with you, ask questions, and share their own experiences. It creates a more personal connection and fosters a supportive environment where ideas can flourish.
When we feel creatively dried up, we may be tempted to withdraw or avoid our work. Connecting with our community is a great way to stay involved and even ignite new ideas. 
5. Accept Imperfection as Part of the Process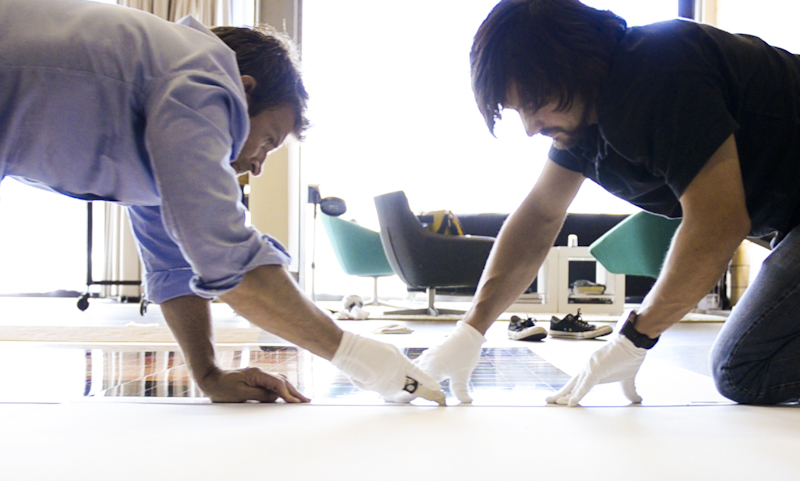 And let's acknowledge the obvious. Not every idea will be a home run, and some work may not even see the light of day. But this is a natural part of the creative process. Consistency is about showing up, and sometimes, it's about being consistent in your efforts to improve.
Begin to appreciate your efforts and the journey itself rather than just the end product. Remember, a 'perfect' creation is rarely achieved on the first try. Many great works have undergone numerous revisions and iterations before reaching their final state.
So experiment. Make messes. Make it ugly. Creativity thrives on curiosity and exploration. Don't be afraid to venture into uncharted territories and try new techniques or approaches. 
Permit yourself to create 'throwaway' work. This means creating with no intention of showing your work to anyone or keeping it. This eliminates the fear of judgment and opens up a space for uninhibited creativity. Giving yourself permission to create work that may end up in the trash liberates you from the constraints of perfection and serves as a springboard for fearless experimentation.
The Punchline
Here's the punchline: The key to consistency isn't inspiration. It's action. It's just pen to paper, finger to trigger, or hammer to nail. Sometimes that will produce garbage – absolute garbage – but on the other side of that is your best stuff. So don't make excuses about why you can't, because you can. 
And here's the other thing, if the idea of doing any of this already exhausts you… maybe you don't need consistency… maybe you just need rest.
Some food for thought. Until next time.
Listen to the Podcast