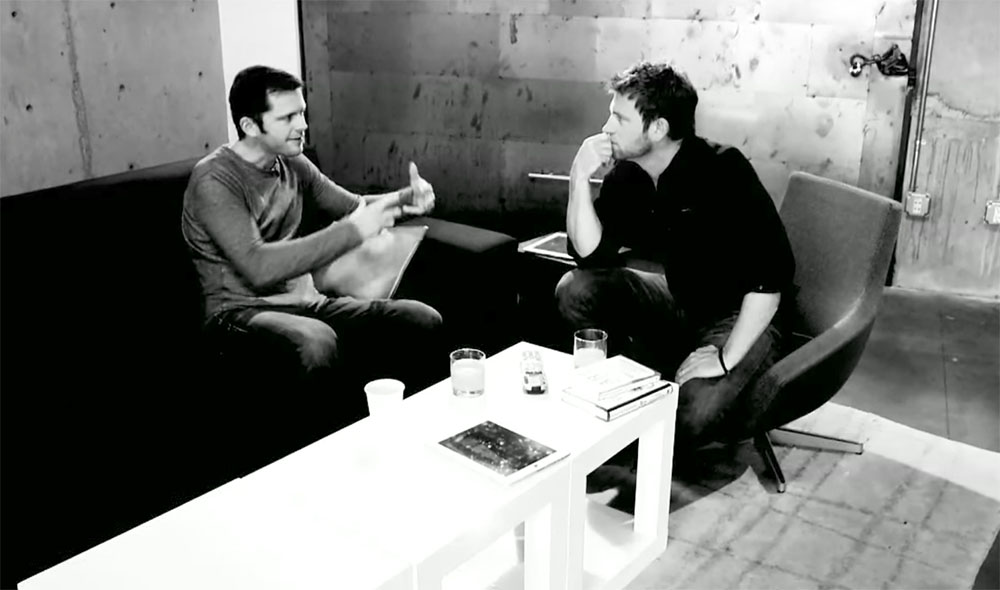 Chris Guillebeau is an author and entrepreneur – you may know him from his bestselling books like "The Art Of Nonconformity" and "The $100 Startup" or his popular essay "A Brief Guide To World Domination." He's also a prolific blogger and the brains behind the Worldwide Domination Summit. This interview is from a few years back, but I wanted to bring it back because Chris – along with Tim Ferriss and a few others – was among the first wave of people who pioneered the path that I've heard so many of you say that you want to be on.
He's spent the last 15 or so years traveling, writing and working from anywhere there's an internet connection, and we'll get into exactly what the steps were to get there – it's important to me that we get as tactical and actionable as possible on this show, and he breaks it all down – from starting out with a little blog that nobody read, slowly growing that audience and using that audience to help him uncover the opportunities that ultimately built the life he has today.
It's super good stuff, and if you want to get into even more detail then check out his class on CreativeLive, "Become A Travel Hacker."
Today on the podcast,
We talk a lot about an idea that's really at the core of this show, which is that the answers to all of this are inside you. And while that might sound corny or fluffy, I mean this in a very pragmatic and tactical way – the binding constraint is almost never something external, it's almost always just fear of pulling the trigger.

We also get into the post-success comedown. If you've ever had a big win you know what I'm talking about – it's easy to get that gnawing, empty "ok, so what now?" feeling unless you've been thinking about how to deal with this moment.

Another big theme in this show is potential – how to understand your potential, what to do with that energy, and the power of living up to your potential.
Enjoy!
If you have a real dream, there has to be sacrifice
FOLLOW CHRIS:
twitter | website
Listen to the Podcast
Watch the Episode
Subscribe
 
---
Some Questions I Ask:
What inspired you to visit 192 countries? [1:30]

Talk to me about your most recent, painful failure [5:05]

How do you balance your lifestyle with family and other responsibilities? [17:05]

How do you break into a new industry or field? [21:45]

What are you doing now to realize your full potential? [35:30]

What keeps you going in the hard times? [41:45]

How do you re-adjust when making a major change in your life? [47:50]

How do you cope with the post-success comedown? [52:15]

How have you transformed as a result of your travels and other projects? [57:55]

How do you surround yourself with the right people? [1:00:50]

Who are you excited about meeting and why? [1:10:55]

How do you push yourself out of your comfort zone and get over fear? [1:16:20]

What do you do when your message just isn't resonating? [1:20:35]
In This Episode, You Will Learn:
How to think about the idea of "potential" [7:10]

How Chris got over fear of failure to execute on his idea of seeing every country [8:20]

What he's working on in terms of self-improvement and why he's so willing to confront himself [12:20]

What keeps Chris one step ahead of stagnation and always inspired to redefine himself [15:40]

Why Chris DOESN'T seek to live a "balanced" life [17:30]

Exactly how Chris got his career as a writer off the ground [22:30]

The exact formula for how to quit a job you hate and build the life you want [29:30]

How Chris is pushing himself to better serve his community [36:10]

Chris' method of persevering when things go wrong [42:05]

Why Chris is studying quests [44:45]

How to look inside yourself to find the answers hiding in there [49:45]

Why it's so important to always be asking "what's next?" [52:30]

When it's ok to "walk in the woods" for a while, even if you're a little lost [55:40]

Why it's so, so critical that you put yourself in the company of great people [1:01:27]

The tactics Chris uses every day to break his big goals into small, daily ones [1:07:10]

What inspires Chris to push past his boundaries [1:12:30]

Why getting to your first success is the biggest milestone [1:16:40]

The importance of listening to your intuition [1:19:05]
---

This podcast is brought to you by CreativeLive. CreativeLive is the world's largest hub for online creative education in photo/video, art/design, music/audio, craft/maker, money/life and the ability to make a living in any of those disciplines. They are high quality, highly curated classes taught by the world's top experts — Pulitzer, Oscar, Grammy Award winners, New York Times best selling authors and the best entrepreneurs of our times.